Do you know what makes a successful wedding? It's when you reminisce about it years after, and still, feel the fond waterworks coming. However, the art of reliving your bridal day grandly depends on the wedding videography.
Now, you might think to yourself that hiring the best wedding videographer in town will do the trick. But, in reality, the videographer can only succeed in his endeavor when you and husband equally cooperate with h/her to get the bridal video of your dreams.
So, assuming you have the venue, and the aesthetics to create a magical video, you need to really work on finding a compatible videographer. Only when you and your spouse find a videographer that vibes with you both, can he/she deliver a bridal shoot that can move your future kids to tears.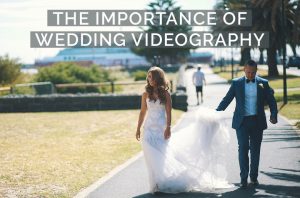 Check These Tips to Get a Magical Bridal Video
Pick the Golden Hour
When it comes to wedding videography a subtle amount of planning is primary. Thus, as you already know, while shooting, what looks good outside often does not reflect in the videos.
However, most reputed videographers agree on one thing, which is picking the golden hour to shoot a bridal. The golden hour is the afternoon, where the sun casts that hazy gold glow and the sunlight falls just right. This time, everything is more aesthetically soothing and thus, it is ideal for shooting a romantic video.
Just ensure that you decorate the venue with flowers, and add a dreamy touch here and there to capture real-life moments between you and your husband-to-be.
This will result in a video that is soft, subtle and full of emotional appeal.
Be You and Work that Intimacy
You don't want your wedding videography to look scripted even if it is. So, the trick is to be you and bring what you want to the table. Don't pose, and rather be fun, and goofy to capture real candid photos.
This, add a touch of 'personal' to the video and makes your bridal shooting fun and flamboyant. Additionally, forget that you have a camera on you, and rather focus on reliving cute intimate moments.
For example, you can portray that you're reading your spouse's love letter in an aesthetically appealing environment, and showcase your fond emotions. These raw emotions captured will make your wedding videography more intimate and natural.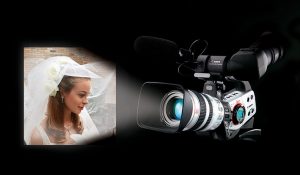 Volume Matters
As much as cinematography plays vital for a wedding video sound equally plays an important role. You need to ensure that first-dance songs, sentimental speeches, and promising wedding vows are heard loud and clear for your marriage video.
So, don't be a bundle of nerves and instead be loud, precise and clear; most importantly, enjoy your wedding, and let the excitement show. This will help deliver authentic wedding videography that will touch the hearts of your future hypothetical children.
Lastly, try and communicate with your wedding videographer, and keep h/her up to date on your marriage video plans. Whether there will be surprise dances, bridesmaid shoots and other activities tell them precisely your requirements to ensure that your bridal video comes out a huge success.